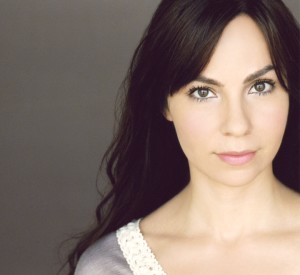 Corina Marie (also known as Corina Marie Zurcher) is an actress, author, screenwriter, public speaker, and producer. She grew up in Southern California, the only girl amongst four brothers. Growing up in a family that loved to pile into a station wagon week after week to see the next double feature at the local drive-in theater, Corina's love of movies began.
Corina studied at the prestigious South Coast Repertory Professional Conservatory in Costa Mesa, California. From there she booked her first commercial and landed a lead role opposite Rod Steiger in his final film A Month of Sundays . She was nominated for her performance at the Method Fest Film Festival in 2002. From there she continued to land roles in small independent films including Academy Award Winner Bobby Moresco's 10th & Wolf, which also starred Dennis Hopper, Brian Dennehy and Val Kilmer.
Corina is currently represented by Avant Artists.
Corina's love of film evolved into another form of storytelling…she became a screenwriter and an author. Her first book, Growing Up Claus, is a children's book that tells the tale of the misfit son of Santa Claus, which she hopes to bring to the silver screen as an animated feature. She has two epic fantasy series, the first of which includes Archangels and The Father of Lights. They are the novelizations of the screenplays. The third book in the series–Alpha & Omega–is currently in development.
Her other epic fantasy series begins with Legacy which was recently published June 2014. The second adaptation in the series–Nobility–is now available on Amazon. For all of Corina's other books, you can find them at www.nevermorepublications.com.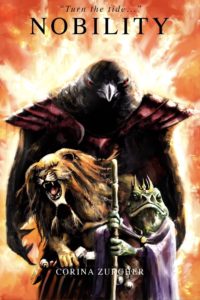 We hope you enjoy following and joining in on her adventure in this crazy world of entertainment!
CORINA'S BOOK ARCHANGELS IS ALSO AVAILABLE ON AMAZON
AND
Guillermo del Toro Cabinet of Curiosities: My Notebooks, Collections, and Other Obsessions
Star Wars: A New Hope
The Strain