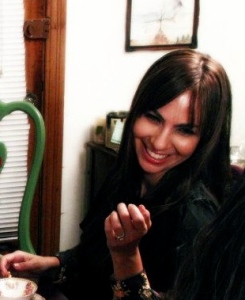 Corina Marie has starred opposite Academy Award Winner Rod Steiger and Academy Award Nominee Sally Kirkland in A Month of Sundays, where she was nominated for her performance in the Method Film Festival for playing the feisty Biddy McCabe. She also landed a supporting role in Academy Award Winner Bobby Moresco's mafia film 10th & Wolf. Corina has also starred in other independent films, commercials, music videos and does voice over work for commercials and audio books.
Corina joined the cast of Snow Falls–a family-friendly Christmas film coming soon!
VERACITY CO-LAB COMMERCIAL
Watch Corina in Winston Tao's Wash Me:
After the death of their daughter, a remorseful officer, Mick Dawnelly, now faces a broken marriage. When a domestic disturbance call involving a possible child gives Mick the opportunity to seek his "Penance," he goes out of his district to answer it…and is forever changed by the events that ensue.
Awards:
Official Selection – Dallas International Film Festival
Official Selection – Seattle International Film Festival
3rd place Judges Choice Award – National SEEFLIK Competition
Award of Merit – Best Shorts Film Festival                                             Award of Merit – The IndieFest
Audience Choice – San Juan Capistrano Film Festival
Official Selection – Laguna Beach Film Society
About a photo journalist who loses her eyesight due to cancer and the family who supports her.
Awards:
Best Scriptural Integration – 168 FILM FESTIVAL
Evangelista Award (nominee) – 168 FILM FESTIVAL
Offset
A burnt out pastor resorts to stealing money from his own church to offset the cost of his ailing wife's piling medical bills, and is confronted by her when she finds out; learning a life changing lesson in the process.
Fangs – Starring Tracy Nelson
10th & Wolf
Starring James Marsden, Giovanni Ribisi, Brad Renfro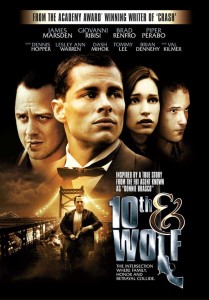 A former street tough returns to his Philadelphia home after a stint in the military. Back on his home turf, he once again finds himself tangling with the mob boss who was instrumental in his going off to be a soldier.
A Month of Sundays
Starring Rod Steiger, Sally Kirkland, Michael Pare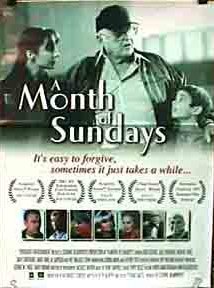 The story of a teenage girl who kidnaps her grandfather to keep him from being placed in a nursing home. The getaway turns into a quest to locate a son who vanished many years before.
Corina was nominated for her performance for Best Supporting Actress at the Method Film Festival.